The idea that art is separate, distant from its mathematical and scientific counterparts is a myth that is being readily disputed by new radicals in the creative industry, responding to an increasingly data-saturated culture (Urist, 2015). These artists unify creative mediums with technology – using everything from self-tracking apps and their application in pieces to the reappropriation of information to form increasing abstract data and associated concepts (Grugier, 2016).
Any available data can be repurposed into artistic concepts; images, sounds, objects. Figures can be collected from databases, raw data, search engine data, statistics, and calculations from geographical, political, climatic and financial sources (Grugier, 2016).
Similar to political pieces, David McCandless transforms data such as military spending budgets to simplistic and conspicuous diagrams – an extension beyond "reducing human beings to numbers," but more so "achieving greater awareness of complex matters in a modern world," (Urist, 2015), in this case, allusions to the rampant military-industrial complex manifesting in higher powers (namely the United States).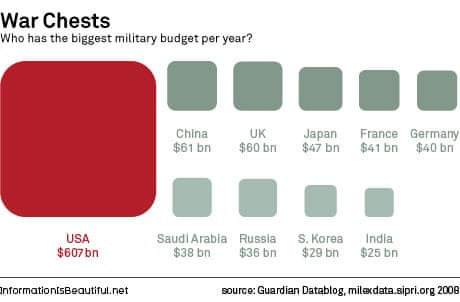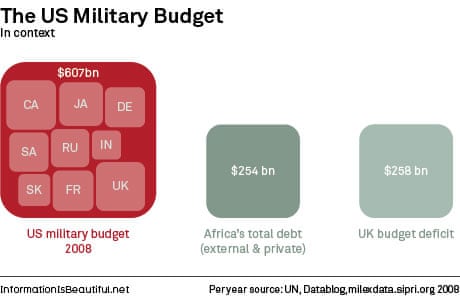 Matt Willey, 2060 Poster. Produced to show the impact of human activity and subsequent destruction of the Amazon rainforest. Retrieved from https://techcrunch.com/2016/05/08/the-digital-age-of-data-art/
Art along this vein is more than visually communicating data, it's confronting the uncertain – the morally grey areas of finance, military matters and politics.
References:
Grugier, M. (2016) The Digital Age of Data Art. Retrieved from https://techcrunch.com/2016/05/08/the-digital-age-of-data-art/
McCandless, D. (2010) Information is beautiful: war games. Retrieved from https://www.theguardian.com/news/datablog/2010/apr/01/information-is-beautiful-military-spending
Urist, J. (2015) From Paint to Pixels. Retrieved from https://www.theatlantic.com/entertainment/archive/2015/05/the-rise-of-the-data-artist/392399/