Week 9
Specialisation & Cross-Discipline Progress Update Presentation
Specialisation
Looked at setting up an advanced 3D scene within After Effects, using the workflow specified in the following video; taking a photograph, using layer masks, etc. within Photoshop to create multiple layers then working with them in After Effects.
Current progress:
School of Motion (2017) Create a 3D Scene from a Photo in After Effects [Video]. Retrieved from https://www.youtube.com/watch?v=3xDI6D5GW_k
For asset layers >> Feather the layer mask (Photoshop) when applicable
Set-up
Asset layers on separate pieces; as well as a clean layer comprised solely of the background.

Select the masks for asset layers > expand select by two (approx.) pixels.
Edit >> Fill >> Use: Content Aware. Edit as required.

From this layer, separate elements that are on different "planes" (e.g. sky versus ground)

Extend the layers behind each other
Establish camera movement before animating anything…different focal points, etc.

50 mm in general for slow-zoom images…
Original layer > Set to Difference.

Escape >> Hotkey for switching between camera views.
Control + R >> Hotkey for rulers
"Corner pin effect." Effect > Distort > CC Power Pin
Anchor points of the assets should be placed at the bottom of the layer
Compositing
New adjustment > Distort > Optics Compensation. Simulates lens distortion, etc.
Channel Blur (Alpha) by approx. 1 pixel on the foreground.
Light Wrap;

Pre-compose if there is a channel blur applied. Move all attributes to the new composition.
Apply Channel > Set Matte. Take Matte from composition copy; apply fast blur (legacy) approx. 30.
Duplicate Set Matte effect.
Duplicate foreground; apply Bevel Alpha.
Draft sketch of a character I'm hoping to edit in After Effects; in the same vein as previous experiments. The flag, in particular, is something that I'd like to animate (maybe piercing through the torso, or just having a couple of repetitive frames that allude to a soft breeze). I could potentially have the "bottom" half of the flag, hidden behind the body, on a layer beneath, with the top layer being a copy that is, however, masked so that it doesn't show up. Potential galaxy background (?). I'd like to look into generating something like that but solely using After Effects plugins.
Played around with a little perspective, but would like to play around with it further in drawings to come. May potentially rig the limbs for a looping movement, or just settle with puppet pins as I have done so in previous experiments.
Cross-Discipline: Colour the City
Continuation of the asset modelling for the Colour the City project. Working between assembling scenes with multiple sub-meshes (e.g. the mini-pagoda) and creating modular kits to be used throughout the scene.
Small pagoda variant. Might expand on a larger version with multiple stories if time allows. The fence is currently a singular object that can be ported in with the pagoda. Needs to be separated into a modular kit, as well as make some changes on the roof to match the rest of the architecture.
Gazebo variant, on par with the Shinto shrine style gathered in asset reference images. Right variant was a working version until I added some more polygons to the base and rounded off the pillars. May make more alternative models using the same roof for some deviation between models, particularly since they may  be reused throughout the level.
Working bridge modular kit. Separated by walled and base versions. The "curved" / round bridge piece may be expanded upon to include longer variations if required.
Different versions of the previous edo stone bench asset. May discard the one on the right, even though I was working with a reference it doesn't seem to match the rest of the modelled assets. Out of place, etc. and needs some reworking to re-position the vertices regardless. The second is a simplified version of a previous trial that didn't make it past the first stages of asset testing.
Smaller modular assets. Cups, etc. may also fit with the teahouse scene introduced in the previous week. Rock kit was generated using a script (see resources below) then retopologised briefly and edited to look more akin to actual rocks, whilst still retaining a low-poly design. Need to look on some larger variations if possible, with some hero pieces out of the set.
Modular working kits for a country-side fence and modern pipe set. More pieces available on request.
Modern featurette pieces. Satellite dish may need some editing depending on the context of the placement of the asset (e.g. the dish may have meant a simple one on the top of a house rather than the current model). Billboard spotlights need some reworking, but could be used as a separate modern asset. Look too vintage in contrast with the sleekness of the billboard.
Personal Art
Banner featuring a reoccurring character design that has been developed over the previous weeks.
Decided I needed an update as my previous one was starting to be a bit outdated.
Character concept. Nailing down a fullbody sketch before I'll go in and fill it out. Might serve as an outfit reference, depending if I decide to keep the design in the future.
Discarded miscellaneous sketches. Might look at finishing these in the coming weeks.
Viewed Resources
Specialisation | Composition
Legaspi, C. (2017) How to use the rule of thirds in art. Retrieved from https://www.creativebloq.com/art/how-use-rule-thirds-art-21619159
Guide for placing focal points…generally amounts to the counterbalance needed to make a composition more compelling.

Use the corners to bring the viewer back into the picture…eyeflow >> adds movement and life to composition

Asymmetry >> hand in hand with rule of thirds.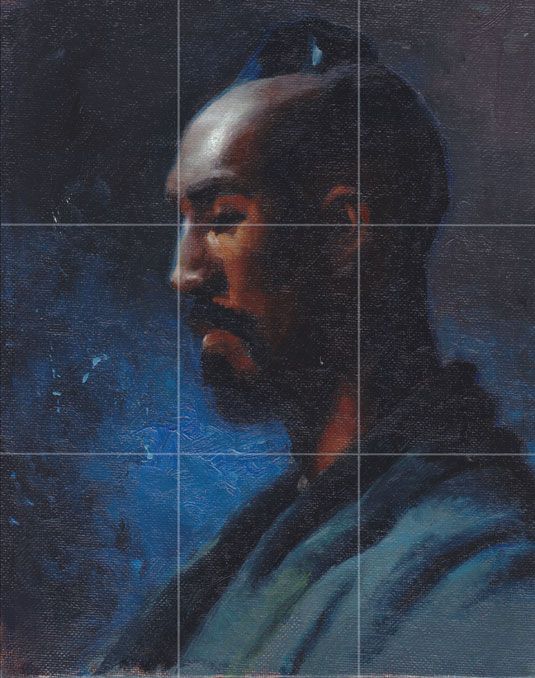 Rule of thirds: portrait example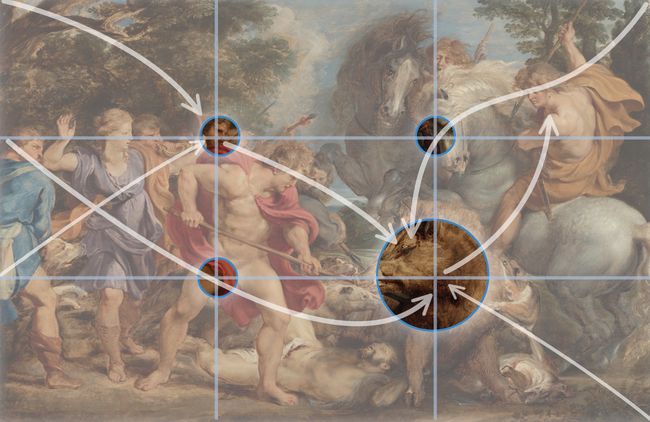 Secondary points of interest fall on intersections…action of the poses leads the eye >> focal points >> intersection >> so forth.
Poly Design (2017) Rock Generator Plugin script for 3dsMax [Video]. Retrieved from https://www.youtube.com/watch?v=NV5al4t1c48
Dabelow, A. (2014) Debris Maker Demo. Retrieved from http://www.aarondabelow.com/v1/pages/maxscript/maxscript-debris_maker.html
Oporto, V. (2015) 3DS Max Pipes, Tee, Elbow and Cross type joints [Video]. Retrieved from https://www.youtube.com/watch?v=l3S4UlKpPS0
Catalogued Resources
MOBOX GRAPHICS (2015) How to Morph SHAPES – After Effects Tutorial (No Third Party Plugin) [Video]. Retrieved from https://www.youtube.com/watch?v=iLd-5x5KhyA
Tierney, M. (2017) Motion Tracking in After Effects [Video]. Retrieved from https://www.youtube.com/watch?v=tqWWhChc8RA
Video CoPilot (2014) Solar Atmosphere Tutorial [Video]. Retrieved from https://www.youtube.com/watch?v=Ff0rdzVROeA 
Toggl Report
https://drive.google.com/file/d/1ushocT5ORJZW8cNeNn_0otplg-YJAjgD/view?usp=sharing